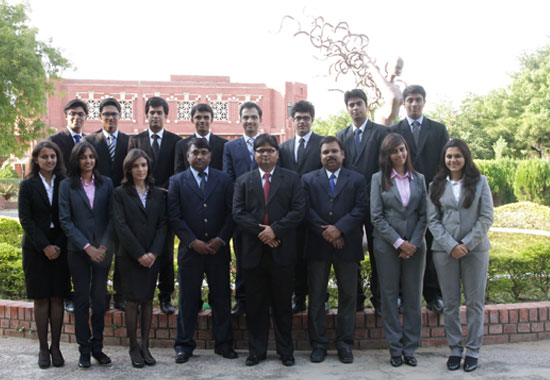 The IIM Lucknow experience combines the interactive case study method, the globally acclaimed faculty and a close knit environment which helps in developing ethical business leaders who are ready to make an impact globally.
At IIM Lucknow the students are groomed into a well rounded business leaders who have a strong rooting in functional expertise – the building block of the business, a realistic real time understanding of the business world, an action oriented decision making skills and above all high level of ethics and integrity.
Our unique summer internship programme acts as a window to the corporate world for the students. It helps them in making effortless transition from the intellectual rigour at college to the work ethics of a real organisation – it's an important period in their education where the knowledge they have gained is tested in real time scenarios and situations.
The ability of IIM Lucknow to deliver to its potential in terms of superior knowledge creation as well as student exposure to current business trends has led to increasingly number of corporate getting associated with Brand-IIM Lucknow.