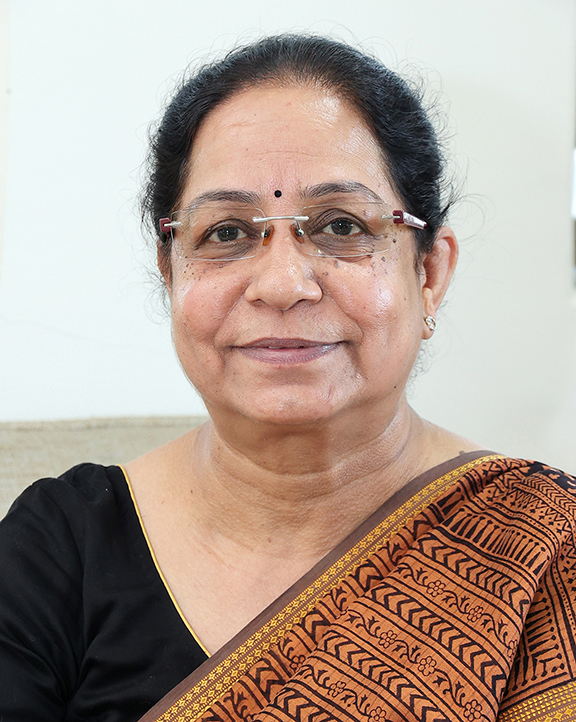 From a modest beginning in 1984, Indian Institute of Management, Lucknow (IIML) has now grown into a fully integrated global management school. The guiding philosophy of the school, throughout, has been to create of knowledge, influence management practices and integrate globally. The objectives of imparting education, combined with creation, dissemination and application of knowledge, are being met in an integrated form, to create a synergetic impact.
The Institute fosters and nurtures leaders capable of making difference in the management of corporate and non-sectors. It inculcates human values and professional ethics in the students, which help them make decisions and create path that are good not only for them, but also are good for the society, for the nation, and for the world as whole. To full fill its mission in new and powerful ways, each member of IIM Lucknow community strives to achieve excellence in every endeavour – be it education, research, consulting or training – by making continuous improvements in curricula and pedagogical tools.
This truly global business school, that offers Post Graduate Programme in Management (PGPM), Post Graduate Programme in Agribusiness Management (PGPABM), Post Graduate Programme in Sustainable Management (PGPSM), International Programme in Management for Executives (IPMX), Fellow Programme in Management (FPM) and Management Development Programmes (MDPs), stands tall on the foundation of an excellent, committed and deeply knowledgeable faculty, innovative and unique pedagogical tools and an eclectic and diverse student community that has a burning desire to make new paths of its own.
The PGPM, the PGPABM and the PGPSM, offered by the Institute subject the students to an overall transformation, training them to be better managers, and better human beings. The rigorous syllabi not only instil, in them, a passion for knowledge but also attempt to teach them how to apply that knowledge to real-life situations. The programmes lay emphasis on well-rounded personality development of the students as well as to inculcate the values of teamwork and integrity.
Our WMP is a uniquely designed three year evening programme for working executives, entrepreneurs and professionals who have a desire to enhance their knowledge and skills in a formal setting while continuing to be engaged in their ongoing professions/businesses. The programme is especially structured to meet learning aspirations of enthusiastic and bright executives, and hopes to inculcate strong conceptual fundamentals and skills required to manage businesses of the future.
The one year IPMX is designed for mid/senior level professionals, It prepares them for leadership roles in the Indian and international business environment. The curriculum focuses on a strategic understanding of business, rooted in practical skill development through action learning projects and industry interface. A core component of the programme is an international module of 4-5 weeks at Faculty of Management, McGill University, Montreal Canada which provides students with the opportunity for an international learning experience.
Our doctoral level programme, the Fellow Programme in Management (FPM), provides high quality education to scholars for pursuing careers as teachers, researchers, trainers, and consultants in management.
International Exchange Programme aims at forging alliances with premier management schools throughout the world.
Research is undertaken for strengthening the knowledge base, relevant to management practices for the corporate as well as non-corporate sector. Metamorphosis: A Journal for Business Leaders, published biannually, is our official organ which publishes breakthrough ideas in the ever emerging and evolving processes of management.
Consultancy services are provided to various kinds of organizations, spread across different sectors of the economy for solving their problems and upgrading their management practices.
In keeping with the mission of the Institute, Executive Development Programmes are conducted to help improve management systems by providing relevant training to senior executives in industry, government and the non-government sectors.
Special "Centres of Excellence" in the area of agriculture – "Agriculture Management Centre'; leadership – "Centre for Leadership in Human Values"; and entrepreneurship – "Centre for Entrepreneur Development and New Venture Management", have been established to undertake pioneering work in their respective areas.
The diversity of options in IIML's curriculum is complemented by a breadth of activities outside the classroom. Every student finds ample opportunities to participate in and contribute to a variety of co-curricular and extra-curricular activities.
Regular student and faculty interaction with the giants from the corporate world is helping us in grooming our students into leaders and not just the managers of yesteryears.
World class library, computing and other educational and recreational facilities aid and enrich the process of learning. The 4500 plus strong network of the alumni, its ambassadors, spread all over the globe, holding leading positions in industry and academia alike, are a testimony to the Institute's focus of nurturing individual actualization and the pursuit of excellence.
From the day of its inception, IIML nurtured a dream to become a leading management Institute with a global vision. Today the dream has become a reality as IIML academicians and students alike have gained due recognition worldwide for their academic and professional excellence.
Prof. Archana Shukla
Director