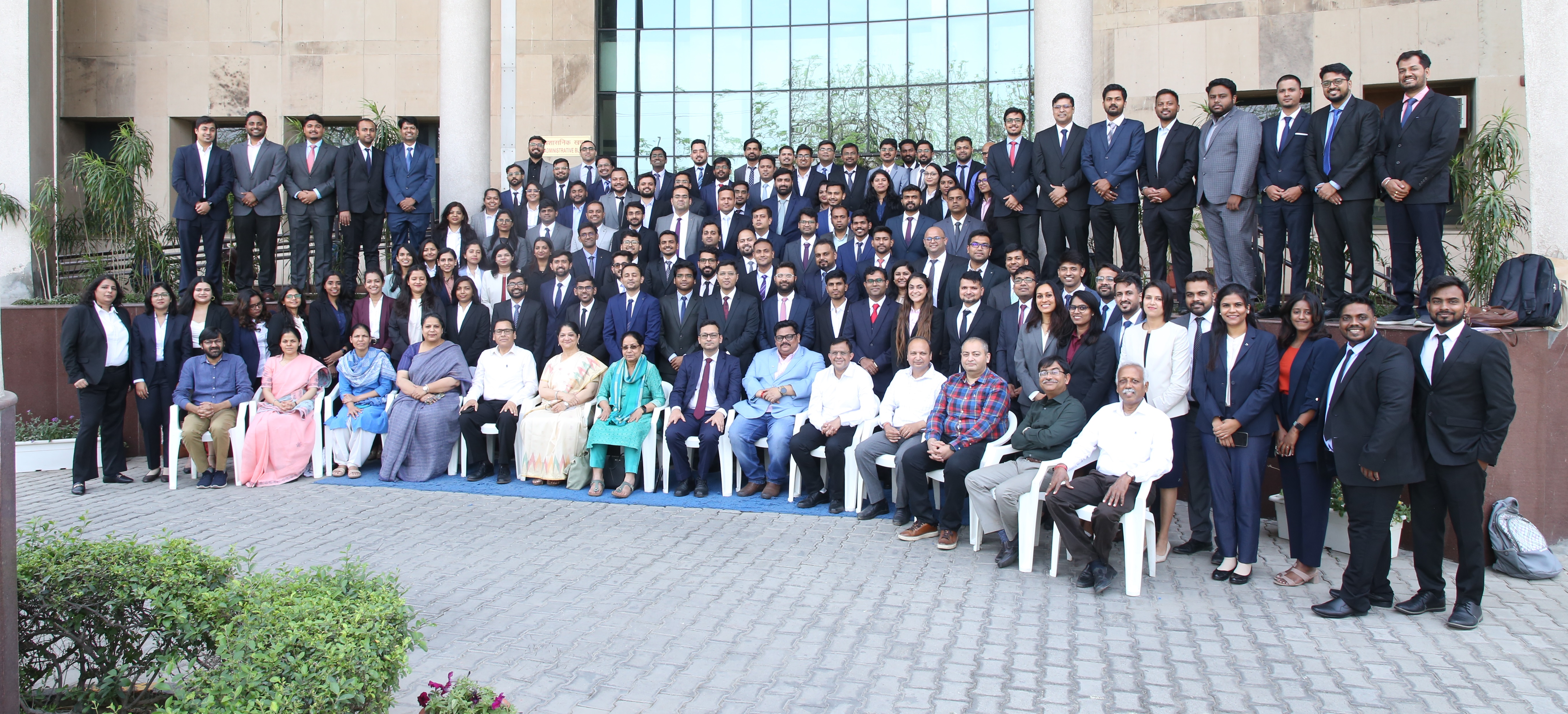 IIM Lucknow offers International Programme in Management for Executives or IPMX (One-year MBA) at its NOIDA Campus. This is a one-year residential programme designed for mid/ senior level professionals to prepare them for top positions in industry roles. The programme was started in the year 2008 and is accredited by AACSB and Association of MBAs (AMBA). A valid GMAT/GRE score is a prerequisite for applying to this programme.
IPMX provides the students with all aspects of business education in Indian as well as the international business environment. It accelerates understanding of business at functional and strategic levels and prepares students to manage enterprises engaged in global business. The curriculum focuses on a strategic understanding of business and is rooted in practical skill development through projects and industry interface.
IPMX is a rigorous program which provides ample opportunity for personal development and professional growth through an interactive learning environment. NOIDA being the hub of commercial and industrial activity, the locational advantage also plays an important role in the learning process. Industry-related assignments and real management contexts form an integral part of the course curriculum.
Objectives of the Programme:
To develop an understanding of knowledge and skills in key functional areas
To equip executives to become thought leaders in global context.
To integrate and apply business knowledge, re-skill and refresh managers and enable further growth
To develop a global perspective
To equip participants with analytical and interpersonal skills and develop their leadership capabilities
To enable participants to be change agents in businesses across borders and cultures
Note: IIML is working with other IIMs to engage with and to address the concerns of the MHRD related to the program. The final status of the program (Degree / Diploma) would depend upon the outcome of the said engagement.
Chairperson's Message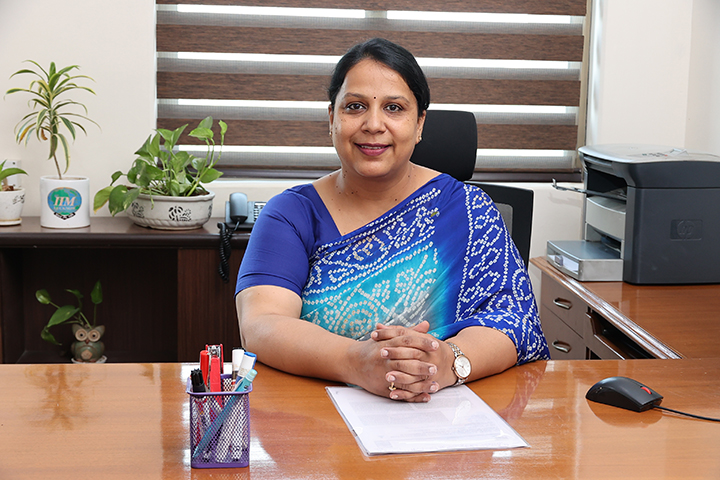 The humanitarian toll taken by the pandemic has brought about a global thought-revolution and placed extraordinary demands for agile leadership and integrated decision making. Our flagship one year residential MBA program at IIM Lucknow - IPMX (The International Programme in Management for Executives) empowers individuals to build the ability to iterate, differentiate, and inspire with a global perspective. 16 years into the program, IPMX has consistently delivered change leaders who have made significant impact to the society through their transformational thoughts. Academic rigor is the foundation of this programme and has enabled students to thrive under challenging environments.
It gives me immense pride to introduce our vibrant and motivated Class of 2024 consisting of the perfect melange of students from various industries including Aerospace, Energy, BFSI, IT/ITes, Analytics, Hospitality, Fashion, etc; and functional domains including Consulting, Product Management, Manufacturing, Sales, etc. Such diversity amongst 108 participants facilitates in effective peer learning and broadens the worldview of individuals.
We look forward to building on the goodwill of IIM Lucknow and carrying forward the legacy of providing the highest quality of management education and leaders for the future.
Prof. Garima Mittal Chairperson, IPMX, IIM Lucknow

IPMX Academic Calendar (2022-23)
Program Induction
Term- 1
With Exam

April 08-09, 2022
April 11 – June 18, 2022 (9 weeks + exam week)
(7credits)

Term-2
With Exam

June 20– September 03, 2022 (10 weeks + exam week)
(7credits)

International Immersion
Term-3
With Exam

September 05- 24 ,2022 (3 weeks) (Two credit courses, few workshops and industry visits)
September 26 –December 10, 2022 (10 weeks + exam week)
(3.5/4.5credits + workshops of 30 hours)

Term-4
With Exam/p>

December 12,2022 –February 18, 2023 (9 weeks + exam week)
(4/3 credits + workshops of 10 hours + IIM Lucknow module)
Note: These dates are tentative; IPMX office can change them without a prior notice.
IPMX consists of 23.5 credits courses, which includes core courses of 14.5 credits, courses during the overseas module of 2 credits, and elective courses of 7 credits. One credit course consists of 30 hours of classroom contact hours. The program includes non-credit workshops of 40 hours. Thus, the total number of classroom contact hours is 745. Term-wise list of courses is as below :
Term
Course Title
Credit
Total Credits
Term I
Marketing Management – I
1.0
7.0
Management Accounting
1.0
Quantitative Applications in Business – I
1.0
Managerial Economics
1.0
Organizational Behavior
1.0
Operations Management – I
1.0
International Business Communication
0.5
Information Technology System
0.5
Term II
Marketing Management – II
0.5
7.0
Financial Management
1.0
Quantitative Applications in Business – II
0.5
Macro-Economic Environment
1.0
Human Resource Management
1.0
Operations Management – II
0.5
Management Information Systems
1.0
Strategic Management
1.0
Legal Aspects in Management
0.5
Term III
International Immersion
2.0
2.5 + x
Written Analysis of Communication
0.5
Elective Courses
x
(x=3 or 4)
Term IV
Elective Courses (including CIS)
7 - x
7 - x
Grand Total
23.5
(In Term IV, a student may take CIS (Course of Independent Study) worth one credit in place of an elective course. It may be on any topic of interest of the student.)
Some elective courses offered in the past are:
Advanced Theory of Competition in Strategic Management
Applied Marketing Strategy
Applied Theory in Strategy and Competition
B2B Marketing
Business Analytics
Business Development and Sales for B2B Markets
Business Negotiation and Contract Management
Business Sustainability and Externalities Markets
Consumer Behaviour & Marketing Strategy
Corporate Banking and Advisory services
Corporate Entrepreneurship and Innovation
Corporate Valuation & Restructuring
Customer Relationship Management
Digital Marketing
Digital Transformation
Applied Econometrics
Economic Policy Analysis
Global Supply Chain Management
Investment Management
International Business Environment
International Finance
Management of Change and Transformation
Management Science in Practice
Marketing Research and Analysis
Mergers & Acquisitions
Operations Improvement and Consulting
Operations Strategy
Project Finance and Risk Management
Product & Brand Management
Revenue Management and Dynamic Pricing
Spreadsheet Modelling in Management
Strategic Alliances
Strategic Business Negotiation
Strategic Management of Technology & Innovation
World Economy and Business
The fee for IPMX: 2023 – 24 is INR 26,00,000 + refundable caution money of INR 20,000 + Alumni Membership Fee of INR 5,000. The fee includes tuition fee, cost of course material, basic accommodation (Single Occupancy Room with a shared washroom) facility on campus, food charges, computing and networking, library services, career counseling, students' activities and convocation. Other limited accommodation (like attached toilet, furnished room with attached toilet and common kitchen) will be available with additional charges.
The fee also includes the cost of academic inputs, travel, visa and stay during the Overseas Module. Expenses for boarding and other incidentals like local transport, internet, telephone, stationery etc. during the Overseas Module, would be borne by the student.
Tentative Payment Schedule
Amount to be paid

Last date of Payment

For Phase 1 Students

For Phase 2 Students

INR 3,00,000

January 20, 2024

March 15, 2024

INR 5,75,000 + Caution money INR 20,000 + Alumni fee INR 5,000 +Additional accommodation charges (if any)

2nd week of March
2024*

Last week of
March 2024*

INR 5,75,000

2nd week of May
2023*

2nd week of May
2023*

INR 5,75,000

2nd week of
September 2024*

2nd week of
September2024*

INR 5,75,000

2nd week of
December 2024*

2nd week of
December2024*
*Tentative
At the time of giving offer of admission to an applicant, a last date of withdrawal will also be announced. Any withdrawal from the programme by that date will attract INR 30,000/- as processing fee and the remaining amount will be refunded. If the withdrawal request comes after the date of withdrawal, no money will be refunded. No refund after start of the classes. After joining the programme, all paid fee installment amounts are non-refundable.
For further information, please contact
Admissions Office
Indian Institute of Management Lucknow, NOIDA Campus,
B-1, Sector-62, Institutional Area
NOIDA 201 307 (UP) INDIA
+91-120-6678481, +91-120-6678507
admission_nc[at]iiml[dot]ac[dot]in
The 12th IPMX batch consists of 101 students coming from diverse backgrounds. With an average work experience of 8.3 years and an average international experience of 2 years, the batch brings in a lot to the table that helps in the peer-learning process.
IPMX: Class of 2020
Batch profile at a glance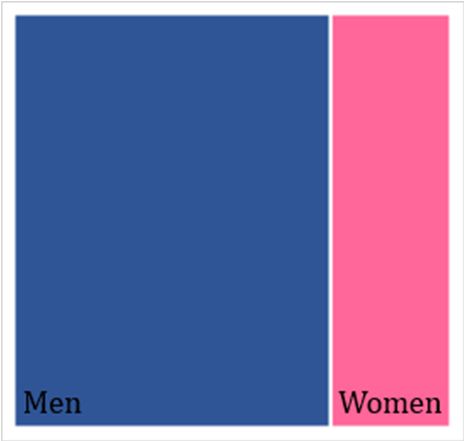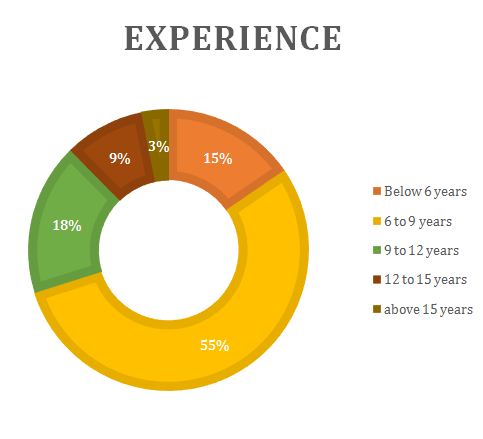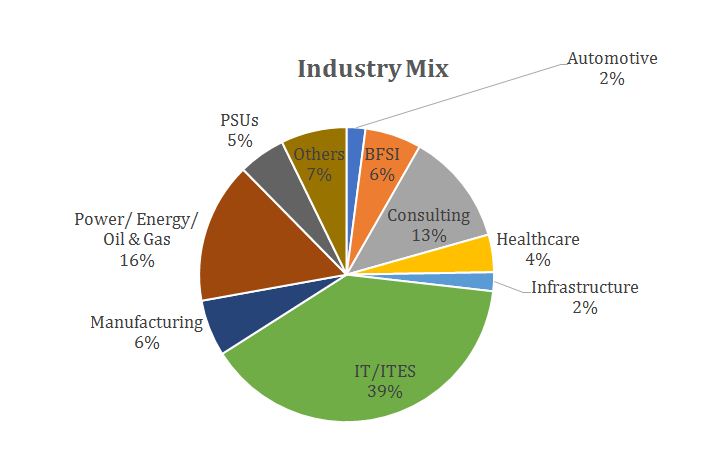 The world is ever-shrinking with continuously blurring lines between economies and countries. Global industry outlook requires managers with finely tuned skills and professional capability to excel in the new geo-economic world market. To facilitate the students with this need, IPMX has an overseas module, called as international immersion. Every year, IPMX students travel to partner universities across the globe where they get to interact with professors, students, and industry experts at a global level. The 16th batch of IPMX visited IESEG School of Management in Paris, France for its international immersion. They took courses on Emerging Technologies in Business, Big Data, Business Strategy and Tech Tools, amongst others during this overseas module. Students had some business visits to other European cities such as Brussels, Frankfurt, Geneva, and Luxembourg. IESEG School of Management is a post-bac business school in France, established in 1964 in Lille. It ranks 32nd in the Financial Times Masters in Management Ranking and 9th in the best Masters in Management in French Business Schools ranking. The students leveraged IESEG's European identity to add critical insights to the business dimensions of international firms, cross-border mergers, and global workforce management, thereby empowering themselves with the tools needed to explore innovating means to collaborate and grow in a multi-cultural and multinational environment.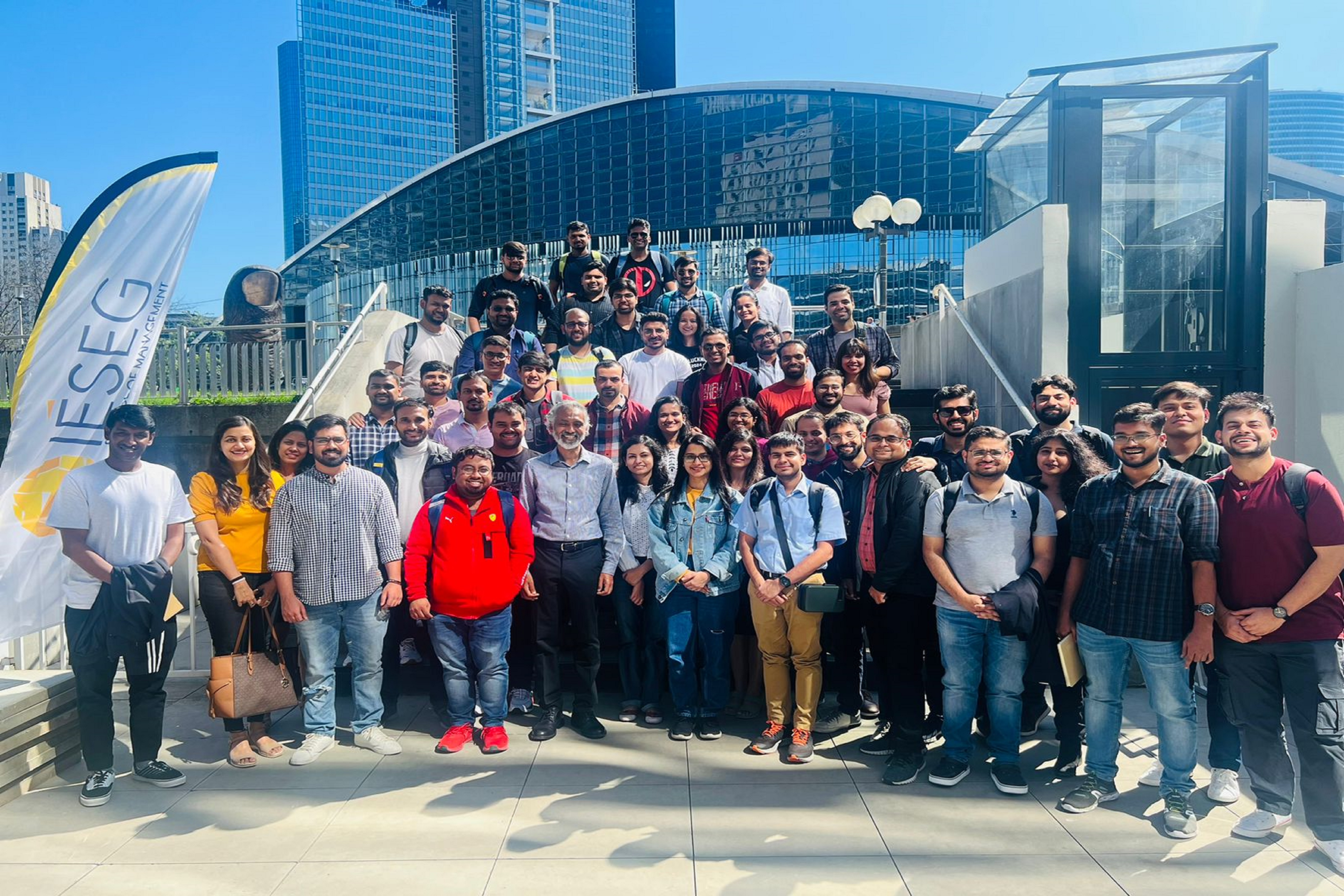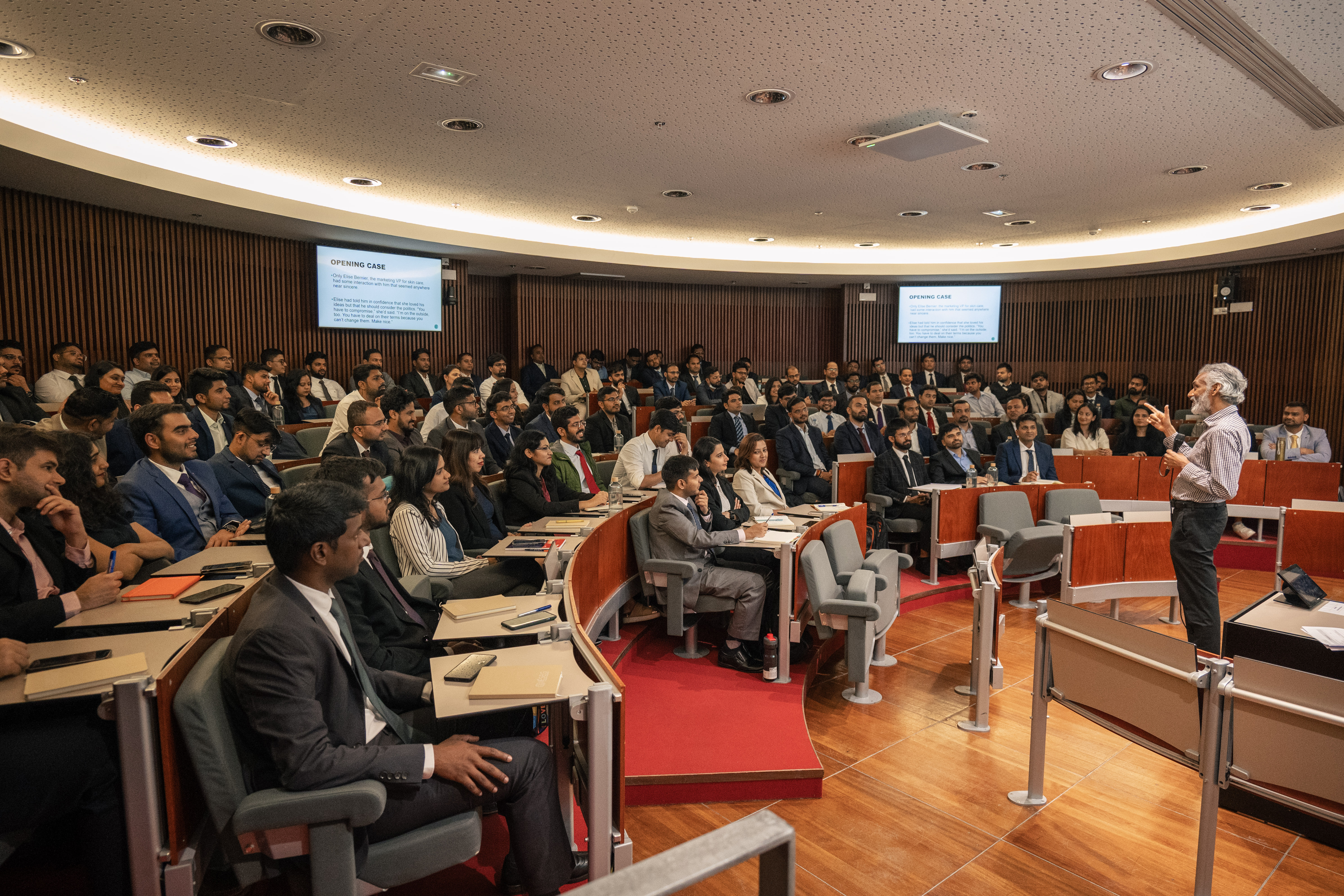 After the inception of IPMX in 2008, twelve batches are graduated. IPMX alumni today are serving with distinction in senior business positions across the globe and playing the influential roles in their organizations.
The International Programme in Management for Executives (IPMX) is the flagship programme of IIM Lucknow in NOIDA Campus. This one-year, full time residential programme with an intensive curriculum and a global outlook prepares the participants for leadership roles in Indian and international business environments. The rigor can be judged from the fact that the institute attract students with excellent GMAT score having minimum 5 years of experience in mid /sr. level management.
We at IIM Lucknow – NOIDA Campus act as a catalyst and provide the resources to pursue challenging career opportunities through an effective Industry students exchange strategy. One of our key roles is to ensure that everyone receives the information, advice and assistance necessary to carve their career thereby creating an environment where Industry and Students can create a symbiotic relationship. IPMX alumni today are working at top business positions across the globe as Vice President, Assistant Vice President, GM, Sr. DGM, Country Head, Sales Head, Principal Consultant, Sr. Consultant, Sr. Business Analyst, Senior Manager to name a few.
At IIM Lucknow, we don't disclose our placement statistics as a matter of policy. We have always stressed on our knowledge development. We maintain strong relationship with corporate world and our dedicated Career Development Services (CDS) office at NOIDA Campus provides assistance in the various career support activities and placements of IPMX graduates.
Some of our industry partners include Accenture, Amazon, Deloitte Consulting, Google, Apollo Hospitals, HSBC, Goldman Sach, Citi, ICICI Bank, ITC Infotech, Shapoorji Pallonji, Daimler India, Dell, HCL, Flipkart, Hero Motocorp, Tata Motors, IBM, IKEA, KPMG, Mahindra & Mahindra, Microsoft, Ericcson, NIIT, Oracle, PwC, Sapient, SAP Labs, TCS, Genpact, EXL Service, eClerx, Wipro, Zee News, Schneider Electric, Ashok Leyland to name a few.
For more details on placements, you may visit http://www.iiml.ac.in/placement-highlights>
Admissions Office
Indian Institute of Management Lucknow, Noida Campus
B-1, Sector-62, Institutional Area
Noida 201 307 (UP) INDIA
+91-120-6678481, 6678507
admission_nc[at]iiml[dot]ac[dot]in