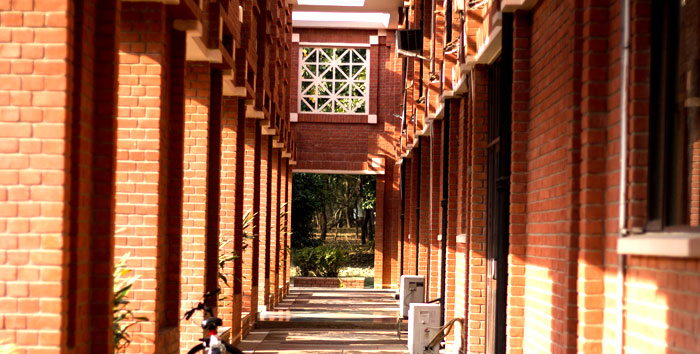 The two-year Post Graduate Programme in Agribusiness Management is a full -time residential course designed to of develop agribusiness leaders, entrepreneurs, and intrapreneurs with vision, competence and appropriate attitude for promoting/ growing agribusiness and agro-based enterprises with a strong international orientation.

The students meeting the program requirements are awarded the degree of Master of Business Administration - Agribusiness Management
This program is a two year, full time, residential program.
Objectives of the Programme
To develop an understanding of the key functions of businesses
To develop critical and analytical skills that equip students to excel in complex, uncertain and dynamic business environments
To enable application of business knowledge in a global context
To equip students with knowledge of key functional areas impacting agri-based organizations and ideal corporate citizenship
To acquire skills and capabilities for generating sustainable competitive advantage in organizations
To lay the foundation of an entrepreneurial mind-set and continued learning for future ready agri-business leaders
Innovative Features of the Programme
A significant number of compulsory foundation courses in the functional areas of management in the first year blended with agricultural/ rural context specific courses in the second year.
Significant field exposure to give hands-on experience and action orientation.
Global benchmarking and industry partnership.

Content will be available soon.
Sr No.
Subject
Download
1.
Fee Structure - PGP & PGP ABM, Batch of 2021 - 2023

Size: 665 KB | Lang: English | Uploading Date: 25/05/2021

Click here to View
2.
Fee structure- PGP & PGP ABM, Batch of 2020 - 2022

Size: 41.0 KB | Lang: English | Uploading Date: 04/06/2020

Click here to View
Financial Assistance
The objective of the Institute's Financial Assistance Schemes is to provide adequate financial aid opportunities, so that no student is prevented from pursuing the programme due to financial constraints. The schemes presently available are:
Need Based IIML Scholarships:

The institute has instituted a need based scholarship for students based on family income. Any student, irrespective of caste, creed, gender, religion whose total annual gross family income (self, parents, spouse) falls in the eligibility criteria can apply for the same.

The eligibility criteria and disbural criteria would be announced post the admissions. The scholarship is for a period of one year (and no auto renewal is applicable). The disbursal is done term wise, and is subject to completion of academic requirements of the term.

No student can avail more than one scholarship.

Others

Students can avail various other scholarships instituted by various Central Government, State Governments and other bodies for higher studies. Details regarding the same would be the same are available on The National Scholarship
portal http://www.scholarships.gov.in/ and respective states.

Fee Payment Options

Demand Draft:

Online Transfer:
PGP Administration
Indian Institute of Management
Prabandh Nagar, IIM Road, Lucknow-226013 Uttar Pradesh, India
CAMPUS EPABX
0522-2734101, 2734111-20
0522 6696001
FAX

2734005 (Dir. Off.), 2734025 (GEN.),
2734026 (MDP);

ISD CODE
91
STD CODE
522
Content will be available soon.